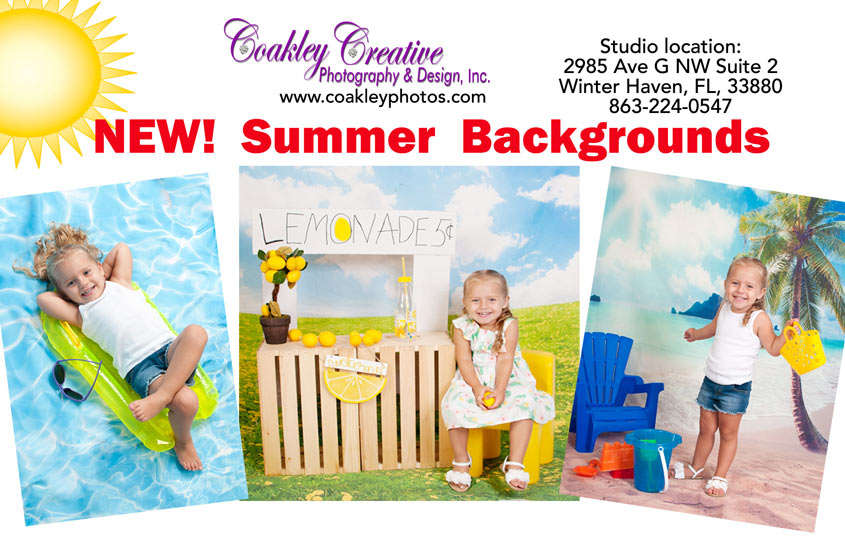 Parents do you want cool summer photos of the kids but don't feel like battling the Florida heat?
Bring the kids in to our studio for a summer photo session. Summer pictures are the perfect time for sibling pictures. We have several fun summer backgrounds for the kids so they can be their funny selves.
Call to today to book a summer session or book a session online.

Click here to book online